About
in case we lose | ǝsoן ǝʍ ǝsɐɔ uı
Das Waschechte, Unverfälschte, nicht Angelesene und Anverwandelte ist selten. Man kann es weder lernen noch leisten noch herbeireden, irgendwann ist es einfach da, und oft ist es spröde und ruchlos – und düftelt eben nicht wie die gesamte Parfumabteilung eines Kaufhauses. Der Blues von The Fritsch (bürgerlichen Namens Florian Fritsch), der nach oben und unten offen ist für einige tausend Meilen Country and Western, ist solch ein seltener, unverwechselbarer Fall. Es ist der wahrhaftige, im akustischen Fightclub-Keller, nicht im Synthetiklabor erprobte Blues, der gleich zur Sache kommt: Sadness Is My Middle Name. Kein überflüssiger, kein falscher, kein pseudopoetischer Ton. Und doch mächtig lyrisch, das Ganze, eine Lyrik des Weglassens, des kruden, manchmal bitteren gitarristischen Humors.
Dazu Texte, für die das Wort 'existenzialistisch' zu euphemistisch wäre. Hemingway meets Howling Wolf. Songtexte, die in die Sackgasse oder direkt in die Hölle zu führen scheinen, und dann bemerkt man: die Sackgasse ist der Anfang von allem Guten, und die Hölle ist der Himmel. Wer hat damals auf der Bühne gestanden, ich weiß nicht mehr wo, und vor dem nächsten Lied ein Glas zur Brust genommen mit den Worten 'In case we lose'? War es Leon Thomas, war es Sarah Vaughan, B.B. King? Wie die ganz Großen ist The Fritsch ein Singer/Songwriter, der weiß, daß es jedes Mal, bei jedem Auftritt, jeder Textzeile, jeder Note, um alles geht. In case we lose. Und so gewinnt er uns.
— · —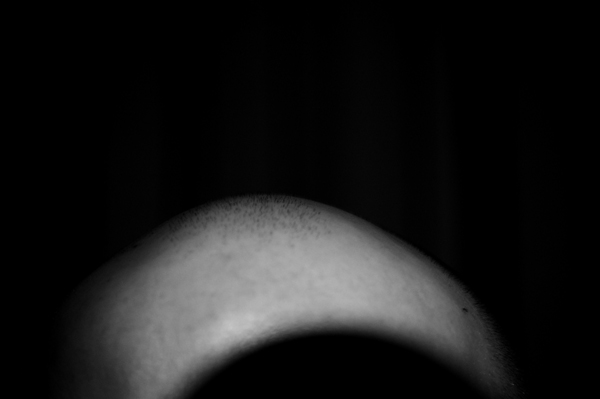 "Don't play what's there, play what's not there." (Miles Davis)

— · —
This photographic weblog is updated twice a week. It's all about the pictures and some words that need room to breathe and move. So please do not expect more than two pictures a week and take your time to look at all of them. Click on the photographs to see a bigger version. Not to mention: Feel free to leave a comment. Just make it constructive. Step inside this house and I'll sing for you a song …
"You don't make a photograph just with a camera. You bring to the act of photography all the pictures you have seen, the books you have read, the music you have heard, the people you have loved." (Ansel Adams)
Remember stealing is ugly. Thieves are fat & eat little babies. Therefor please notice: All images © Florian Fritsch. No images may be reproduced in any form without written permission of the author. So just a leave a comment & we sure get back to you immediately.
& by the way: I am NOT responsible for the content of external links.